Complete Interior Co is completely flexible in its approach to the design process. We are happy to offer a complete service from concept to practical completion, or a tailored package to suit your level taking into account such restraints as time, lifestyle or budget.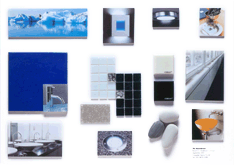 Our starting point is to develop your brief, meeting you to discuss in detail your style, taste, ideas and lifestyle. We will talk about your specific needs, budgets, timings, and incorporate ideas or plans for structural or building changes. As well as look at existing features or furnishings that you may wish to retain.

We will talk through the practical elements including how you want us to project manage and implement ideas. This will usually encompass managing the build, contractors, purchasing home furnishings, soft furnishing and materials as well as any commissions for bespoke joinery, etc.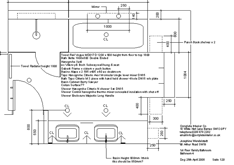 Initial ideas and creative design concepts will be discussed with you room by room, with the use of freehand sketches, mood boards and brochures.

Technical details and costs follow next. These may include structural build aspects, new electrics and plumbing, design of bespoke joinery and furniture, floor coverings, lighting systems, audiovisual equipment, and bespoke elements.

Once the schemes are agreed, you will be presented with final costs and a schedule of works and items.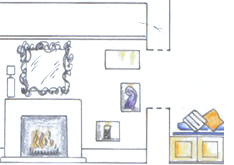 We can collaborate with other consultants on your behalf, such as architects, surveyors and engineers, A-V and lighting technicians, and liaise with suppliers to ensure delivery schedules are met.

We will visit the site to ensure attention to detail with the best quality and finishes achieved. All of the finishing touches will be overseen by us, including room by room layouts, placement of furnishings and window dressings.

From start to finish, we will work with you to make sure nothing is overlooked and your expectations are met and exceeded.